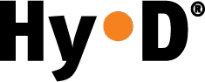 Closing the Calcium Gap
Altering calcium metabolism in the prepartum period to enable the dairy cow to meet the high demand for calcium is an important consideration when formulating prepartum rations.
The most widely adopted strategy to alter calcium metabolism is the feeding of a negative DCAD diet. Now, with the opportunity to feed Hy•D to dairy cattle, dairy producers have another strategy to consider.

1 Ellenberger, Newlander and Jones. 1931. Proc. Amer. Soc Anim Prod. Pg 120. | 2 NRC, 2001. Nutrient Requirements of Dairy Cattle, 7th Rev. Ed. Wash D.C.
PUT CALCIUM ON THE FAST TRACK
Feeding Hy•D increases the available pool of 25-OH D3, leading to a better vitamin D3 status and more efficient absorption of calcium.

1. The Liver —
When vitamin D3 is fed, it must first be absorbed and then presented to the liver in order to be converted to 25-OH D3.
2. Hy•D Bypasses the Liver —
When Hy•D is fed, it bypasses the animal's liver to ensure the direct availability of 25-OH D3. The liver can act like a bottleneck and inhibit the conversion of D3 to 25-OH D3, particularly during periods of high metabolic activity, such as the transition period.
3. The Kidney —
When required, as in times of low blood calcium status, the kidney converts 25-OH D3 into the active form of vitamin D3, called 1,25-dihydroxyvitamin D3. One of the primary modes of action of 1,25-dihydroxyvitamin D3 in the transition cow is to increase the absorption of dietary calcium to help maintain normal blood calcium concentrations.
4. A More Optimal Vitamin D Status —
Research has demonstrated that higher blood concentrations of 25-OH D3 during the transition period help support calcium homeostasis1, increase some aspects of immune cell function2, increase milk yield1,3 and tend to improve reproductive performance.2
1Phibro Animal Health 2020. | 2 Martinez et al., 2018. J. Dairy Sci. 101:2544. | 3 Martinez et al., 2018. J, Dairy Sci. 101:2563.
Hy•D® is a trademark of DSM Animal Nutrition and Health. Phibro Animal Health Corporation is the exclusive distributor for Hy•D in the U.S. dairy market.