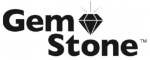 FOR ANIMAL CONSUMPTION ONLY
Zinc Supplement for Livestock
Guaranteed Analysis: per 100g
Zinc (Zn)

26.0g


Net Wt: 25 kg
Ingredients: Zinc Glycine Complex

Directions for Use:
LIVESTOCK TYPE

Add GemStone Zn 260 to feed


Dairy Cattle**

1385 mg/head/day

Dairy Heifers

875 mg/head/day

Calves

465 mg/head/day

Beef Feedlot Cattle

1155 mg/head/day

Beef Cows

1330 mg/head/day

Beef Heifers

750 mg/head/day

Sows

850 mg/head/day

Pigs Nursery

190 mg/head/day

Pigs Grower/Finisher

565 mg/head/day

Broilers

3.45 mg/head/day

Broiler Breeders

8.79 mg/head/day

Laying Hens

9.62 mg/head/day

Turkeys

8.37 mg/head/day
**High producing dairy cows may need higher levels of Zinc to meet their daily requirements. The above feed recommendations are based on National Research Council (NRC) data; contact a professional nutritionist for individualised recommendations for your business.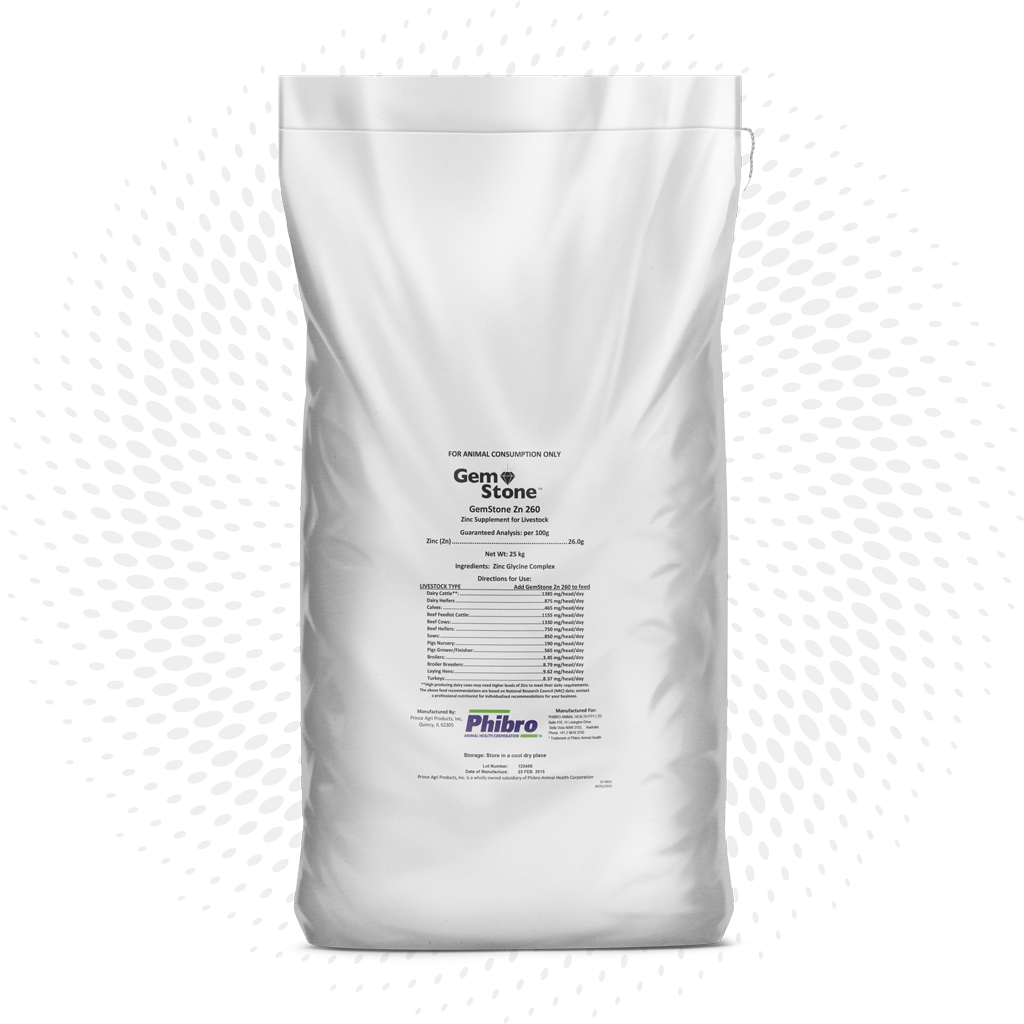 ---
Manufactured By:
Prince Agri Products, Inc.
Quincy, IL 62305
Storage: Store in a cool dry place
Lot Number: 123456
Date of Manufacture: 23 FEB 2015
Manufactured For:
PHIBRO ANIMAL HEALTH PTY LTD
Suite 416, 14 Lexington Drive
Bella Vista NSW 2153, Australia
Phone: +61 2 9616 3750
* Trademark of Phibro Animal Health
To Learn More:
The success of your farm operation is directly related to the success of your animals. With Phibro as your partner, you can count on our portfolio of GemStone Zn 260 products to help you achieve the results you want.
Talk with a Phibro team member.
Contact Us Now!