Poultry and Livestock premix for use in the further manufacturing in animal feed.
PRODUCT DESCRIPTION:
Magni-PhiTM is a 100% natural product made from pure Quillaja saponaria and Yucca schidigera. Magni-PhiTM is rich in naturally occurring triterpenic saponins, polyphenols, resveratrol and yuccaols (potent antioxidants). It has no preservatives or carriers and no chemical extraction or solvents are used.
FEEDING DIRECTIONS:
Magni-PhiTM can be incorporated into premixes, base mixes, concentrates and complete feeds.
This product does not contain restricted animal material.
Manufactured for:
PHIBRO ANIMAL HEALTH PTY LTD
Suite 416, 14 Lexington Drive
Bella Vista NSW 2153, Australia
Phone: +61 2 9616 3750 * Trademark of Phibro Animal Health
Disposal
Shake and empty contents into feed. Puncture or shred and bury empty bag in a local authority landfill. If no landfill is available, bury the bag below 500 mm in a disposal pit specifically set up for this purpose clear of waterways, vegetation and roots. Empty bag and product should not be burned.
Store in a cool dry place.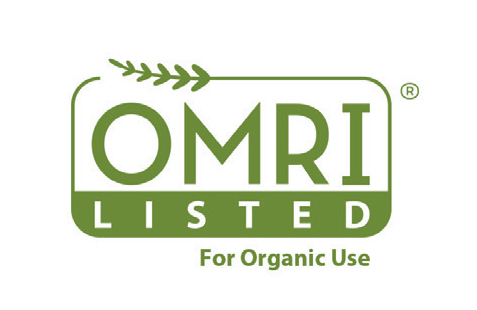 HEALTHY ANIMALS. HEALTHY FOOD. HEALTHY WORLD.®
INGREDIENTS:
Quillaja saponaria and Yucca schidigera powder.
Typical analysis:
| | |
| --- | --- |
| Moisture | <9.00% |
| Ash | <7.00% (TAPPI Std T211) |
| Crude Fiber | <49.00% |
| Crude Protein | >1.00% |
| Fat | >0.50% |
Physical Description:
| | |
| --- | --- |
| Color | light beige |
| Particle Size | 99% thru 45 mesh |
Apparent Bulk Density
| | |
| --- | --- |
| Loose | 448.52 kg/m3 |
| Compacted | 496.57 kg/m3 |
*Note: Natural products vary in content throughout the year. Proximal analysis of specific batches will vary.
Safety Directions
Avoid contact with eyes and skin. Do not inhale dust.
First Aid
For advice, contact a Poisons Information Centre (e.g. phone Australia 13 11 26). If in eyes wash out immediately with water. If in contact with skin, remove contaminated clothing and flush with running water.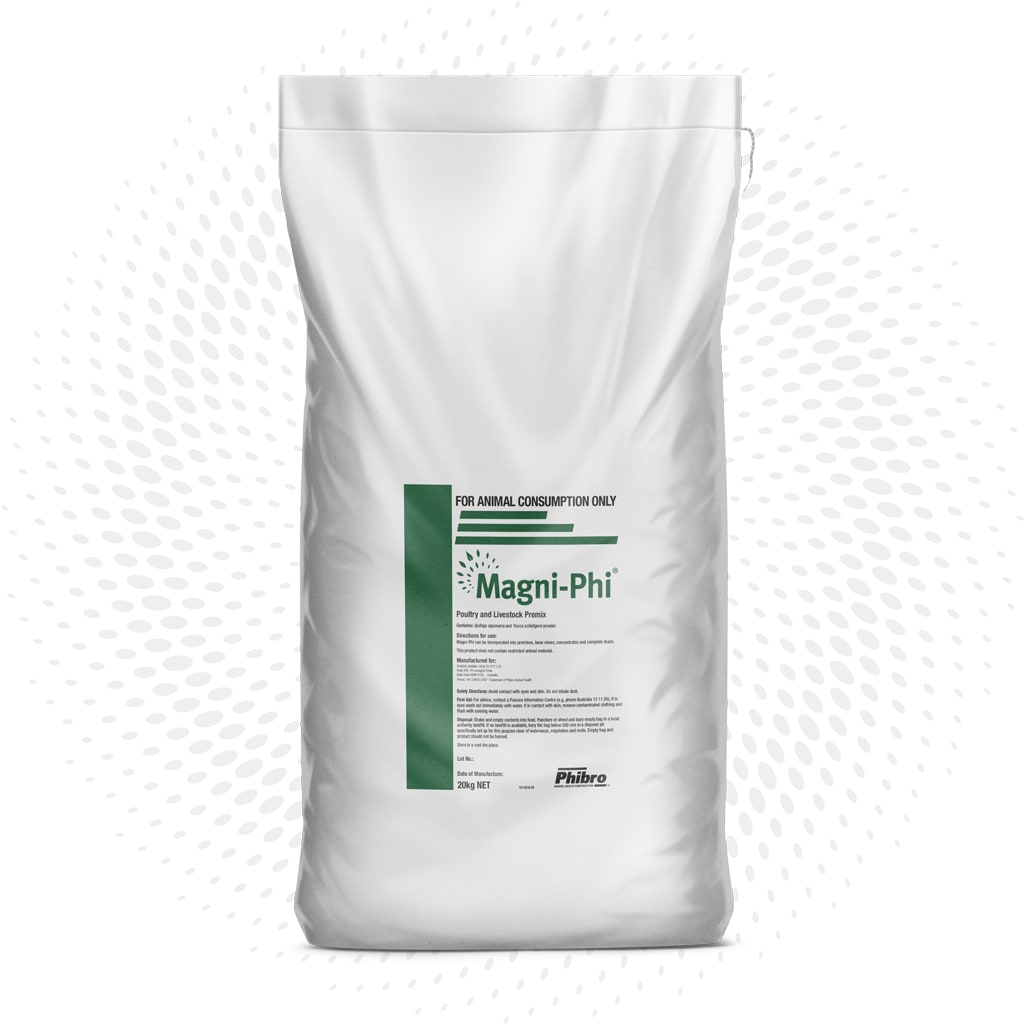 ---
To Learn More:
The success of your farm operation is directly related to the success of your animals. With Phibro as your partner, you can count on our portfolio of Magni-Phi products to help you achieve the results you want.
Talk with a Phibro team member.
Learn More
Contact Us Now!