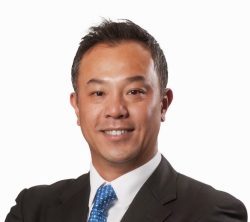 Samson Li
President, Asia Pacific Region
Mr. Samson Li joined us as President, Asia Pacific Region in April 2023.
Samson began his career in Mitsui Hong Kong Fine Chemical Division involved in trading and investment from 1994 to 2000. He moved to Aventis Behring Asia as Sales and Marketing Manager China from 2000 to 2001. He stepped into Animal Nutrition industry in 2001 when he joined Novus. Samson held multiple managerial positions in Novus based in different locations in China and US from 2001 to 2014, with his last responsibility as Vice President, Global Sales & Marketing, and a member of Global Executive Leadership Team. From 2014 to 2017, Samson worked in Nutreco as Managing Director of Business Unit Asia and a member of Nutreco's Corporate Executive Committee. He worked with ADM as President of Global Animal Nutrition in 2018 and joined Grobest Group as Group CEO from 2018 to 2021. He served Grobest Group as Senior Advisor to Board and Management until late 2022.
Samson holds a Bachelor of Science degree in Chemistry and Economics and a Master of Business Administration from The Chinese University of Hong Kong. He also completed the Executive Program in Harvard Business School and IMD Business School. He has lived and worked in China, Japan and USA. He is serving as a Marine Investment Promotion Ambassador for Qingdao City, China.