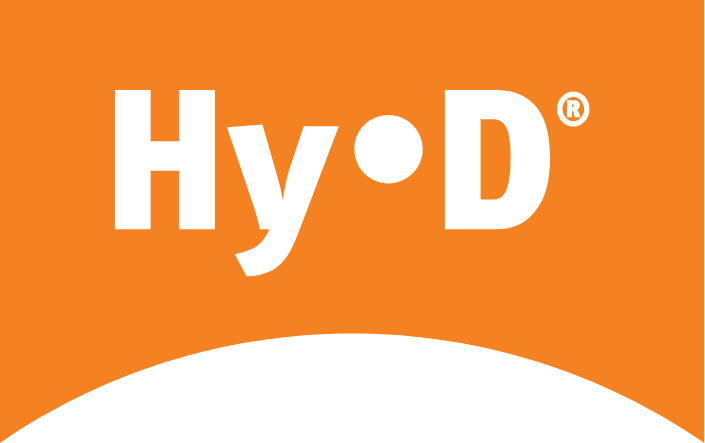 Close the Calcium Gap
Maintaining proper calcium status in your dairy cows is critical during the transition period to help minimize the occurrence and impact of hypocalcemia and other costly consequences of low blood calcium. Vitamin D3 plays a critical role in maintaining normal blood calcium concentrations by helping to increase the absorption of dietary calcium. Hy•D® is a unique form of vitamin D3 that has been demonstrated to positively affect blood calcium concentrations beyond other forms of vitamin D3.

Studies Support the Benefits of Feeding Hy•D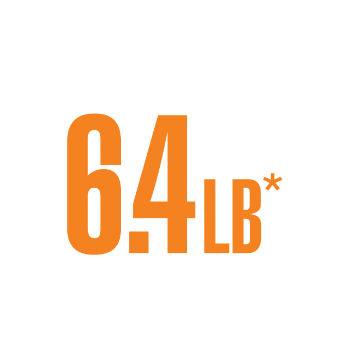 Average Increase in Energy Corrected Milk1-4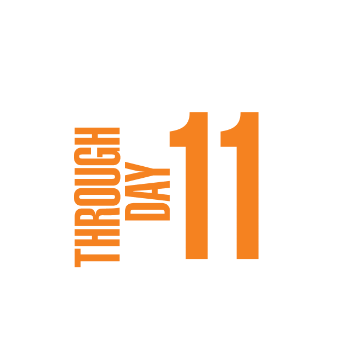 Increase Postpartum Blood Calcium Concentrations3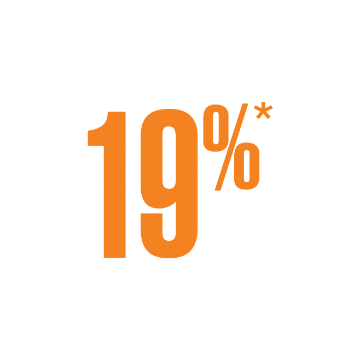 Average Increase in Colostrum Yield1-3
1 Martinez et. al., 2018. J. Dairy Sci. 101:2544.
2 Silva et. al., 2022. J. Dairy Sci. 105:5796.
3 Poindexter et. al., 2023. J. Dairy Sci. 106:974.
4 Holub et al., 2023. ASAS Annual Meeting. Abstract #508084.
*Results may vary
Hy•D Puts Calcium on the Fast Track
Feeding Hy•D increases the available pool of calcidiol (25(OH)D3), leading to a better vitamin D3 status and more efficient absorption of calcium.

1. The Liver
When vitamin D3 is fed, it must first be absorbed and then presented to the liver to be converted to 25(OH)D3.
2. Hy•D Bypasses the Liver
When Hy•D is fed, it bypasses the animal's liver to ensure the direct availability of calcidiol. The liver can act like a bottleneck and inhibit the conversion of D3 to 25(OH)D3, particularly during periods of high metabolic activity, such as the transition period.
3. The Kidney
When required, as in times of low blood calcium status, the kidney converts 25(OH)D3 into the active form of vitamin D3, called 1,25-dihydroxyvitamin D3. One of the primary modes of action of 1,25- dihydroxyvitamin D3 in the transition cow is to increase the absorption of dietary calcium to help maintain normal blood calcium concentrations.
4. A More Optimal Vitamin D Status
Research has demonstrated that higher blood concentrations of calcidiol 25(OH)D3 during the transition period help support calcium homeostasis,1 increase some aspects of immune cell function,2 increase milk yield1,3 and tend to improve reproductive performance.2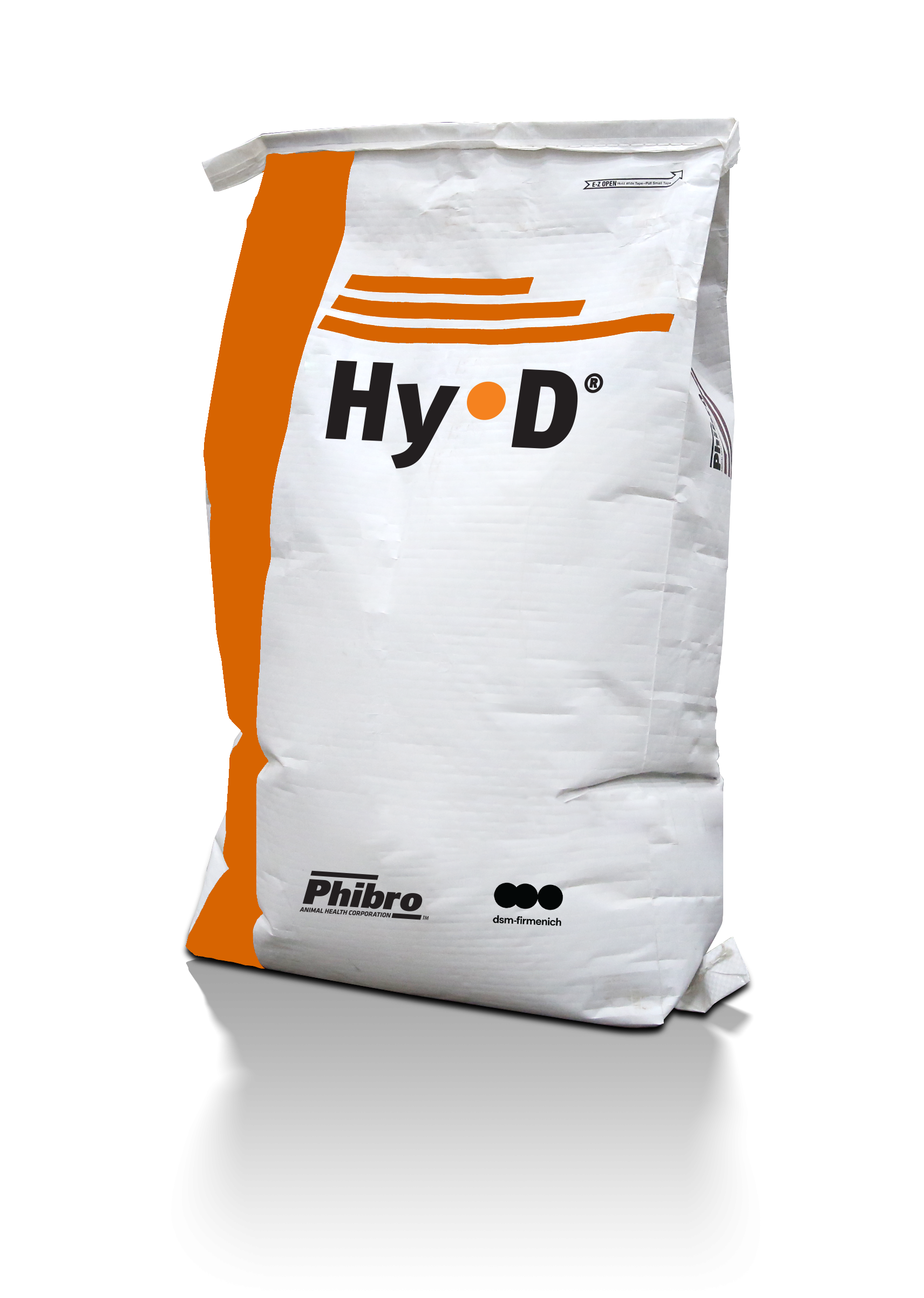 Hy•D helps support calcium homeostasis through a unique source of vitamin D3 called calcidiol (25(OH)D3).
Studies have demonstrated that the addition of 3 mg of calcidiol along with a basal level
of vitamin D3 from cholecalciferol (minimum of 20,000 IU) can lead to significant herd
health and production advantages.
Feeding calcidiol along with cholecalciferol works better than supplementing
with cholecalciferol alone.
Unique mode of action eliminates the need for conversion in the liver and
allows for faster, more consistent absorption.
Dairy Herd Health Resources
Informative research trials and helpful resources to support dairy herd health.
You Herd Right™ Podcast
You Herd Right™ Podcast
Take a deep dive into a range of topics, tactics and innovations in dairy production. Gain greater insights into dairy cow health and the success of dairy operations. Hear from experts in the field as we dig into the details and best practices for nutrition, animal health and dairy cattle management.
Episodes include:

Research supports fully acidogenic, high dietary calcium diets.
Feeding and managing your prepartum dairy cows.
Mineral guidelines.
Compensated metabolic acidosis.