Viewing Products for:

United States
Medicated Feed Additives
Terramycin® 200 for Fish

Terramycin® 200 for Fish is a broad-spectrum antimicrobial with a specially designed formula for fish. It has been proven highly effective in controlling diseases caused by Gram-positive and Gram-negative organisms that adversely affect salmonids, catfish and lobsters. The active ingredient, oxytetracycline dihydrate, reduces the spread and growth of bacterial populations and leaches less easily into water which ensures correct dosage administration.
Mineral Nutrition
Vistore®

The Vistore® portfolio of products is Phibro's chloride mineral option of value-driven trace mineral offerings. Our copper, manganese and zinc formulas feature high metal content to ensure optimal mineral presence and preserve critical ration space. High bioavailability also promotes maximized absorption for enhanced results and minimized waste. To add further efficiency to your operation, we offer premix formulations and convenient packaging options that help meet your unique needs. Learn More.

GemStone®

GemStone® products offers a line of chelated organic trace minerals (OTM), which includes zinc, manganese, copper and iron bound to amino acid glycine. Replacing the inorganic salts with GemStone® can significantly increase fish growth rate and survival, parameters that are critical to enhance profitability.
Nutritional Feed Additives
PAQ-Gro™

PAQ-Gro™ is a unique, patented, proprietary nutritional specialty product for fish and shrimp diets, and is composed of a blend of natural ingredients to improve aquatic animals' ability to tolerate stress. This nutritional feed additive is specifically formulated to enhance the immunological and metabolic function, improve the abundance of beneficial bacteria in the gut, improve growth performance through improved nutrient availability, improve FCR, survival rates and the overall health status of shrimp and fish during the hatchery, nursery and grow-out phases.

PAQ-Protex™

PAQ-Protex™ is a saponin-based nutritional feed additive that can improve gut health, promote immune modulation, enhance digestive enzyme activity and reduce internal parasites. This can contribute to better growth performance through improved nutrient utilization and absorption. PAQ-Protex™ is a 100% natural feed product, comprised of Yucca schidigera and Quillaja saponaria saponin extracts.

AB20®

AB20® is a uniquely sourced bentonite proven to be effective against a wide range of mycotoxins. AB20® is a specially processed montmorillonite clay, an aluminosilicate material with a 2:1 layered structure. This nutritional feed additive is a cost-effective mycotoxin binder that reduces caking and binds moisture present in the feed to minimize the potential for mold growth. The production process for AB20 is maintained through Phibro's Dynamic Quality Assurance® program to ensure overall health and growth performance of aquatic animals. For more information, click here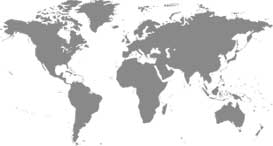 Select Country

Glenpointe Centre East, 3rd Fl
300 Frank W. Burr Blvd., Ste 21
Teaneck, NJ 07666-6712
USA

Phone: 201-329-7300

Email: info@phibro-aqua.com
Please select your country to see a full product list.