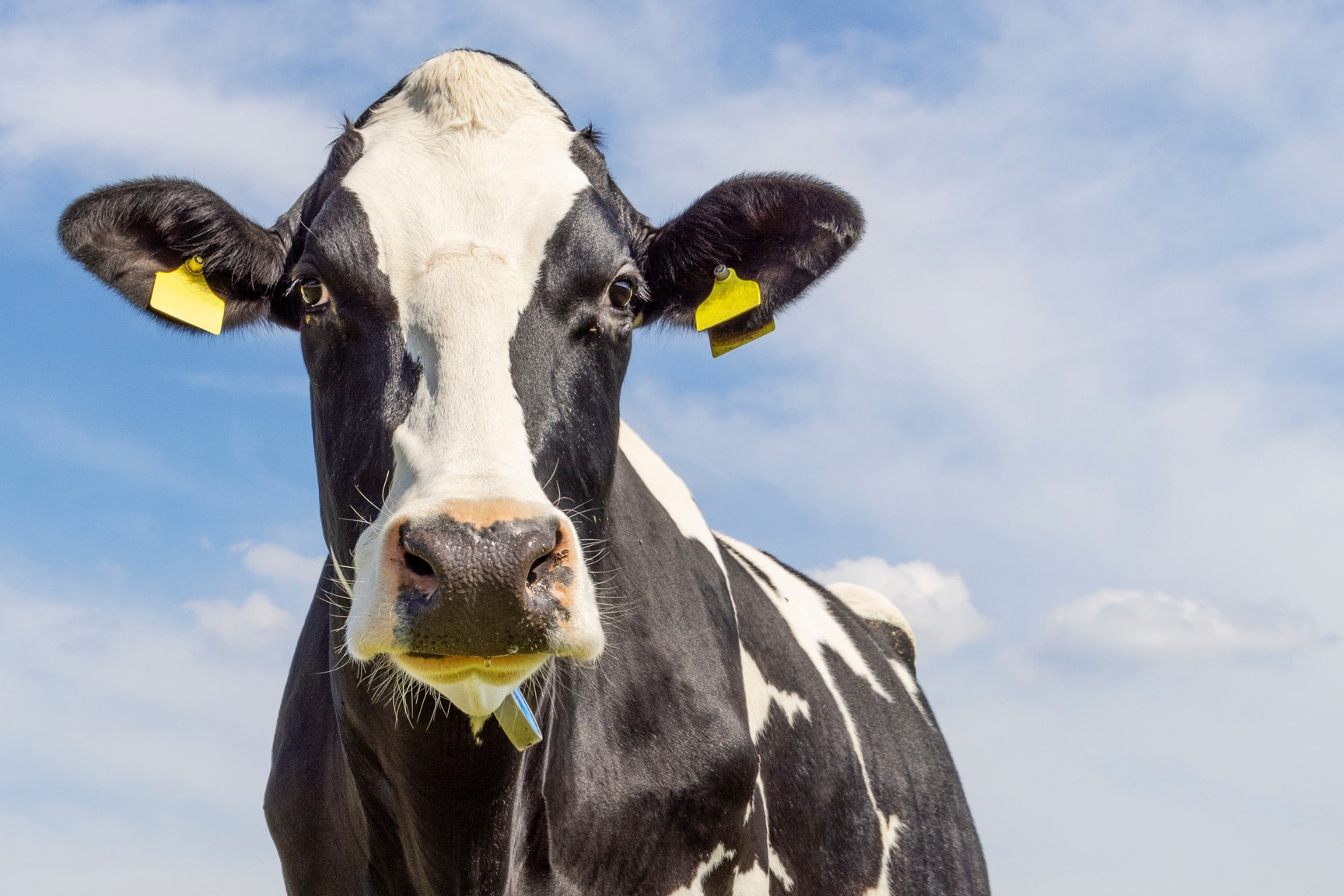 Today's Dairies
Dairy farmers work tirelessly to ensure their cows are healthy, their milk is safe and wholesome, and that the environment is protected.
Providing animals with high-quality care means producing milk in the most sustainable way. In fact …
5:1
One cow in 2007 produced five times as much milk as one cow in 19441
From 1944 to 2007, the carbon footprint of a gallon of milk decreased by
63%1
Sustainability is important, not only for the cows and our environment, but for consumers depending on a healthy, affordable food supply. It's very important to America's dairy farms too, as they dedicate their lives to producing safe, wholesome dairy products for generations to come.

1Capper et al., 2009. J. Anim Sci. 87(6):2160-2167.
A Proud Partnership
Phibro is proud to partner with dairy farmers and others around the world to help them achieve their animal health and stewardship priorities by providing:
Expertise
Top quality, customized

Feed ingredients
Nutritional products
Vaccines
Medicines

Unmatched support and services
We're happy to connect with those who want information about the food they eat and how it's produced. This includes answering questions about how our products contribute to the health of animals and our food supply. Please reach out to your local Phibro Dairy Advisor or email us at Phibro.Dairy@pahc.com
Dig into Dairy
Want to learn more? Dig in. There are many resources that tell the story of U.S. dairy and its commitment to the highest standards of animal care and responsibly producing safe, wholesome dairy products for everyone to enjoy.