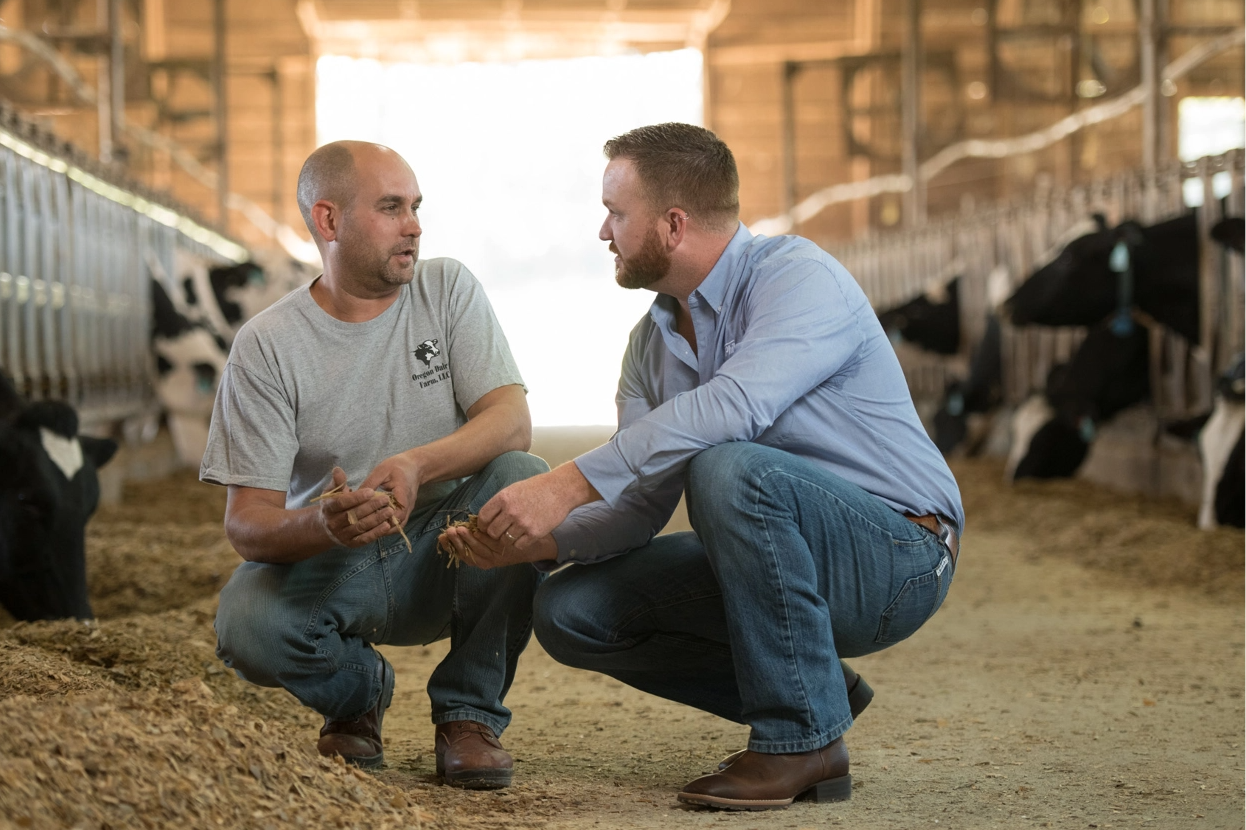 Vital Insight™
Leading people and developing a positive workplace culture are two of the most important skills and priorities of today's dairy leaders and managers. This happens best with intention and a commitment to people and their continuous improvement.
Vital Insight, developed in collaboration with Purdue University's Center for Food and Agricultural Business, is a survey tool for assessing dairy employees and is an integral component of the Core Insight™ Program. This resource is an essential step in helping your dairy leadership team achieve an attractive workplace for current and prospective employees.

We developed Vital Insight because we know a dairy farm can be a great place to work and employees want to work where they are valued. We believe employees can and want to contribute valuable insight into how to improve communication, teamwork, clarity and engagement.
Employee feedback is useful in evaluating current systems and assessing where to make adjustments that result in an ideal workplace, improved culture and higher employee retention. It is also important when developing your next generation of farm managers and supervisors.
Employee Feedback
1.

Communicates an expectation to employees that they are integral to your dairy farm's improvement process.

2.

Identifies specific areas of opportunity that help strengthen how you lead and manage through the five management objectives associated with the assessment questions.

3.

Provides useful information to your leadership team as you work to strengthen your dairy's culture.
The Survey Process
Vital Insight includes questions providing key information on communication, leadership, engagement, teamwork, motivation, safety and other areas. On survey day, we meet with your employees and facilitate the survey electronically in English and Spanish. The survey is anonymous and takes 30 to 45 minutes to complete.
A post-survey virtual meeting is held to share the results. We work in a way determined by you to ensure the impact of the survey is maximized, priorities and goals are developed, and survey results are communicated back to employees as the next step towards open communication and priority implementation.
Who Should Participate?
Dairy farms that:
Prioritize organizational development and workplace culture enhancement.
Desire a deeper understanding of employee and workplace needs to ensure a healthy farm.
Seek and value employee feedback.
Commit to responding to and acting on employee feedback.
Focus on the growth and development of employees.
For More Information
Contact your Phibro Advisor today or email Phibro.Dairy@pahc.com to learn more about bringing this initiative to your dairy farm.
Benefits
Improves communication
Enhances employee engagement
Improves employee performance
Fosters dairy success
Integrates farm purpose and values
Enhances your ability to effectively lead employees
Assessment Categories
Awareness of priorities, purpose and core values
Direct supervisor feedback
Ownership and leadership feedback
Communication and information sharing
Employee engagement (pride, teamwork, motivation)
Safety and general workplace satisfaction
Our Dairy Values™
A component of the Core Insight Program, Our Dairy Values helps provide a foundation for communication by clarifying your dairy farm's purpose and values and then supporting you with the tools and resources needed to lead your dairy team.
Learn More