 BIOLOGICAL BREAKDOWN
FOR PAINLESS PUMP-OUT
Our natural microbial solutions are developed using carefully selected Bacillus microbes that biologically break down livestock manure. That means you get a more painless pump-out, reduced odor and lower ammonia emissions. Application couldn't be easier—drop the biodegradable applicator between floor slats and let BIOBUSTER go to work.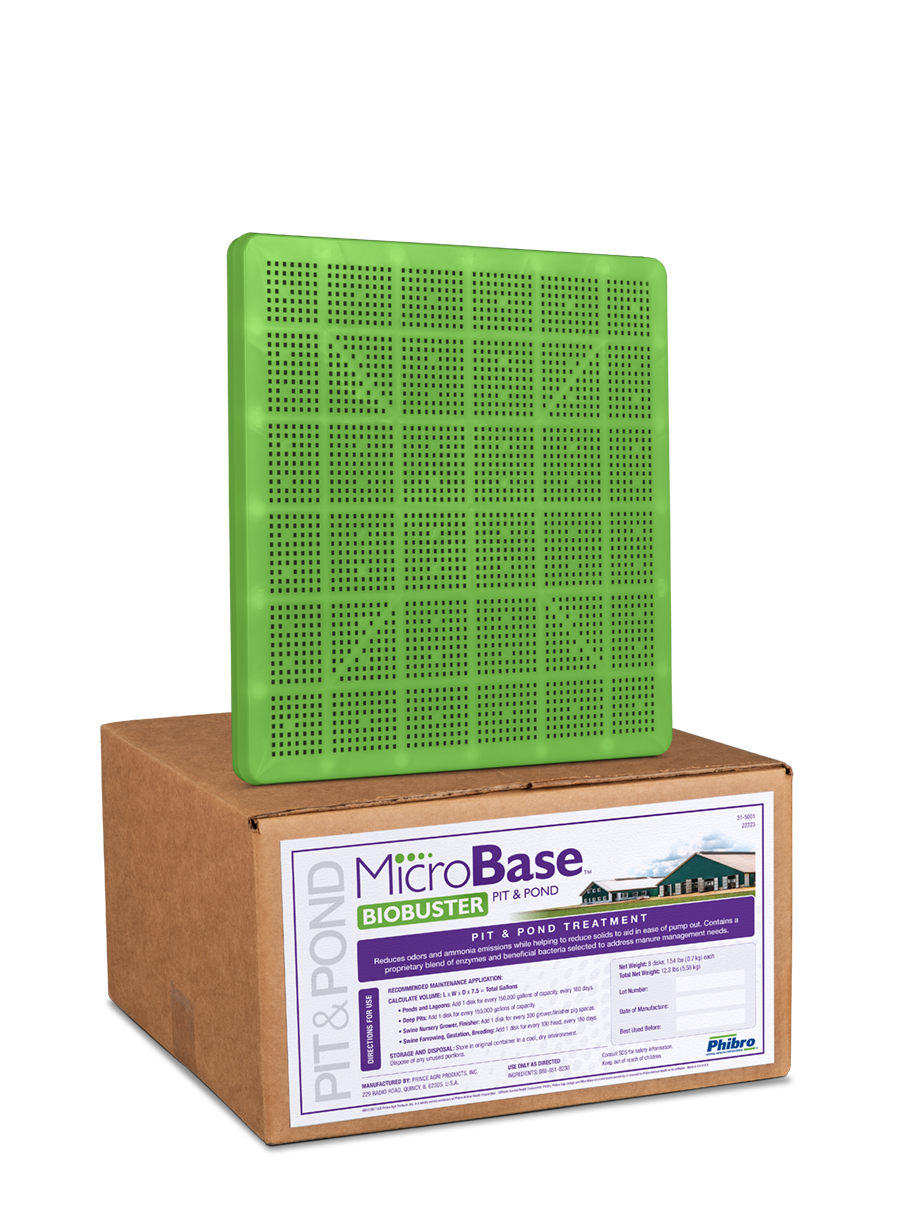 MICROBASE BIOBUSTER PIT & POND
MicroBase™ BioBuster Pit & Pond is a proprietary blend of Bacillus bacteria and protease and cellulase enzymes used for ongoing manure decomposition to help reduce solids buildup and to preserve storage space in pits, ponds and lagoons.
MicroBase BioBuster Pit & Pond can help you meet your manure management needs.
Features key microbials to decompose manure
Helps reduce solids buildup
Aids in the ease of pump-out
Reduces odor and emissions
Easy-to-use, 100% biodegradable applicator