Viewing Products for:

United States
Medicated Feed Additives
V-Max®

V-Max medicated feed additive is approved as a narrow-spectrum antibiotic for the reduction of incidence of liver abscesses in cattle fed in confinement. It is highly effective against etiologic agents of liver abscesses and against bacteria associated with low rumen pH. When used according to label indications, V-Max does not require a withdrawal period.
Vaccines
Tailor-Made® Autogenous Vaccines

Tailor Made® Autogenous Vaccines* are herd-specific, inactivated biologics for the prevention of losses associated with both emerging diseases and regional variation of existing strains. Our diagnostic and R&D capabilities isolate and identify  disease-causing pathogens for the production of  safe, multivalent autogenous vaccines. *Potency and efficacy of autogenous biologics have not been established.
Nutritional Specialty Products
Cellerate Yeast Solutions®

Cellerate Yeast Solutions portfolio of yeast culture products are recommended to be fed every day to help support optimum rumen function. Optimum rumen function may lead to improved fiber digestion, DMI, growth and production. Learn More.

NutraGen®

When fed consistently, NutraGen® nutritional specialty product helps cows be and stay healthy and improve beef profitability. What makes it possible is a combination of all-natural components, scientifically evaluated and selected by Phibro, which together have a positive effect on the functioning of the immune system to help maintain immune competency, especially under stress circumstances, including heat stress.

AB20®

AB20® specialty product is a bentonite adsorbent, containing hydrated sodium and calcium aluminosilicates, that reduces caking and flowability issues by binding moisture that is present in feed. Lower moisture in feed reduces the potential for mold growth—and lowering mold growth in feed improves its quality. This is important when you consider that some molds can produce a wide range of harmful mycotoxins.
Mineral Nutrition
GemStone®

Glycine-bound organic trace minerals (Cu, Fe, Mn, Zn) offering better bioavailability, higher metal content, high rate of solubility, and desirable particle size. Learn More.

Vistore®

The Vistore® portfolio of products is Phibro's chloride mineral option of value-driven trace mineral offerings. Our copper, manganese and zinc formulas feature high metal content to ensure optimal mineral presence and preserve critical ration space. High bioavailability also promotes maximized absorption for enhanced results and minimized waste. To add further efficiency to your operation, we offer premix formulations and convenient packaging options that help meet your unique needs. Learn More.

Phi-Chrome® Chromium Propionate

Phi-Chrome® Chromium Propionate is available in both 0.4 and 0.04% concentrations and is available for use in swine, poultry and cattle feeds. The increased bioavailability of chromium propionate over inorganic sources helps maximize the animal's potential for chromium absorption and utilization, helping to ensure the chromium needs of your animals are met. Learn More.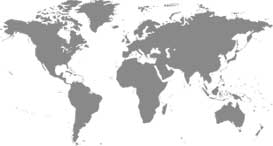 Select Country

Glenpointe Centre East, 3rd Fl
300 Frank W. Burr Blvd., Ste 21
Teaneck, NJ 07666-6712
USA

Phone: 201-329-7300

Please select your country to see a full product list.