Viewing Products for:

United States
Medicated Feed Additives
V-Max®

V-Max medicated feed additive is approved as a narrow-spectrum antibiotic for the reduction of incidence of liver abscesses in cattle fed in confinement. It is highly effective against etiologic agents of liver abscesses and against bacteria associated with low rumen pH. When used according to label indications, V-Max does not require a withdrawal period.
Vaccines
Tailor-Made® Autogenous Vaccines

Tailor Made® Autogenous Vaccines* are herd-specific, inactivated biologics for the prevention of losses associated with both emerging diseases and regional variation of existing strains. Our diagnostic and R&D capabilities isolate and identify  disease-causing pathogens for the production of  safe, multivalent autogenous vaccines. *Potency and efficacy of autogenous biologics have not been established.
Nutritional Specialty Products
Cellerate Yeast Solutions®

Cellerate Yeast Solutions, a distinctive portfolio of products, supports creation of original solutions for every species and every stage of production where yeast products are fed.  Cellerate Yeast Solutions are strengthened by more than 80 years of Phibro's dedication to animal health and nutrition.  

AB20®

AB20® specialty product is a bentonite adsorbent, containing hydrated sodium and calcium aluminosilicates, that reduces caking and flowability issues by binding moisture that is present in feed. Lower moisture in feed reduces the potential for mold growth—and lowering mold growth in feed improves its quality. This is important when you consider that some molds can produce a wide range of harmful mycotoxins.
Mineral Nutrition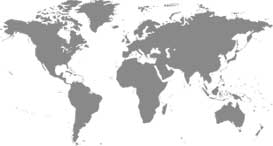 Select Country
Glenpointe Centre East, 3rd Fl
300 Frank W. Burr Blvd., Ste 21
Teaneck, NJ 07666-6712
USA

Phone: 201-329-7300
Please select your country to see a full product list.