An Evolution in IBD Hatchery Vaccination
MB-1® live attenuated vaccine for Infectious Bursal Disease, was developed from the M.B. strain, adapted for in-ovo or subcutaneous injection in the hatchery.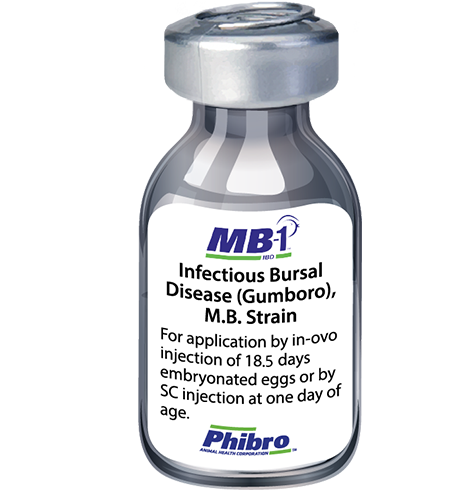 Efficacy
The MB-1 vaccine provides, on average, 4-day earlier onset of immunity compared to other hatchery vaccines.
Convenience
The MB-1 vaccine adjusts its release to the individual titer of IBD Maternally Derived Antibodies generating the desired immune response in every chick at the optimal time.
Safety
The MB-1 vaccine is safe and does not interfere with the immune response to other vaccines.
MB-1 VACCINE IS A NOVEL SOLUTION THAT PROTECTS AGAINST ANY STRAIN OF THE IBD VIRUS