An Evolution in IBD Hatchery Vaccination
MB-1™ live attenuated vaccine for Infectious Bursal Disease, was developed from the M.B. strain, adapted for in-ovo or subcutaneous injection in the hatchery.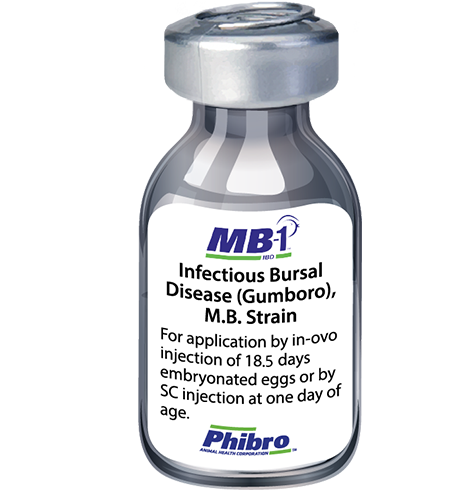 MB-1 VACCINE IS A NOVEL SOLUTION THAT PROTECTS AGAINST ANY STRAIN OF THE IBD VIRUS
How does MB-1 differ from other IBD vaccines?