Viewing Products for:

United States
Medicated Feed Additives
Nutritional Specialty Products
Magni-Phi®

Magni-Phi nutritional specialty product is a natural, proprietary blend of triterpenoid saponins. Literature and laboratory research have shown that saponins can help improve immune response in poultry which may lead to: better nutrient utilization, improved gut health and condition, and improved performance. 

Cellerate Yeast Solutions®

Cellerate Yeast Solutions, a distinctive portfolio of products, supports creation of original solutions for every species and every stage of production where yeast products are fed.  Cellerate Yeast Solutions are strengthened by more than 80 years of Phibro's dedication to animal health and nutrition.  

Introducing Provia Prime™ Direct-Fed Microbial A Direct-Fed Microbial to Help Promote Health, Immunity and Weight Gain in Poultry

AB20®

AB20® specialty product is a bentonite adsorbent, containing hydrated sodium and calcium aluminosilicates, that reduces caking and flowability issues by binding moisture that is present in feed. Lower moisture in feed reduces the potential for mold growth—and lowering mold growth in feed improves its quality. This is important when you consider that some molds can produce a wide range of harmful mycotoxins.
Mineral Nutrition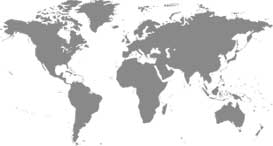 Select Country
Glenpointe Centre East, 3rd Fl
300 Frank W. Burr Blvd., Ste 21
Teaneck, NJ 07666-6712
USA

Phone: 201-329-7300
Please select your country to see a full product list.