Viewing Products for:

United States
Medicated Feed Additives
Nutritional Specialty Products
Magni-Phi®

Magni-Phi nutritional specialty product is a natural, proprietary blend of triterpenoid saponins. Literature and laboratory research have shown that saponins can help improve immune response in poultry which may lead to: better nutrient utilization, improved gut health and condition, and improved performance. 

Cellerate Yeast Solutions®

Provia Prime™, direct-fed microbial offers a unique combination of four Bacillus strains important in optimizing a bird's gut microbiome. A healthy gut environment can result in reduced lesions from pathogens, lower mortality rates and increased meat yield. Learn More.

Magni-Phi® Ultra

Magni-Phi nutritional specialty product is composed of two saponin ingredients that have been shown to improve intestinal integrity while supporting the immune response against important pathogens in poultry. The original version of Magni-Phi contains approximately 4% total saponins. The new version, called Magni-Phi Ultra, is more concentrated and has an 8% total saponin content. Since the new formula contains twice the saponin content, one-half of the standard amount is needed to achieve the desired level of Magni-Phi per ton of feed.

AB20®

AB20® specialty product is a bentonite adsorbent, containing hydrated sodium and calcium aluminosilicates, that reduces caking and flowability issues by binding moisture that is present in feed. Lower moisture in feed reduces the potential for mold growth—and lowering mold growth in feed improves its quality. This is important when you consider that some molds can produce a wide range of harmful mycotoxins.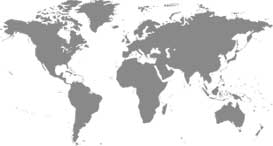 Select Country

Glenpointe Centre East, 3rd Fl
300 Frank W. Burr Blvd., Ste 21
Teaneck, NJ 07666-6712
USA

Phone: 201-329-7300

Please select your country to see a full product list.