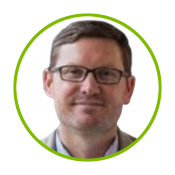 Brooke Humphrey
Ph.D., Senior Director, Research and Development
Dr. Brooke Humphrey is responsible for the strategic growth of Phibro's Nutritional Specialty Products portfolio across all species and geographies. Humphrey leads a team of technical and research professionals and oversees the Phibro Corvallis Research Center that is committed to identifying and delivering innovative research outcomes. Externally, he spearheads Phibro's collaboration with key industry influencers to develop solutions that meet the unique needs of producers. Humphrey received a Master of Science in Animal Science and a Ph.D. in Nutrition from the University of California, Davis. He has drafted numerous position papers, articles and research abstracts and has participated in industry panels on a variety of animal health and nutrition topics.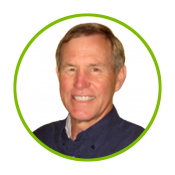 James D. Chapman
Ph.D., Senior Research Leader, Research and Development
James Chapman supports Phibro's nutritional products research program and technical support activities in the U.S. and around the world. He supports all facets of Phibro's robust research program, including new product development, in-field technical and training support, and analysis and presentation of research data. He regularly contributes to industry manuscripts and technical conferences and is a member of industry organizations including the American Society of Animal Science, American Dairy Science Association and the American Registry of Professional Animal Scientists, to name a few. Chapman obtained a Master of Science in Reproductive Physiology from Texas Tech University and a Doctorate of Philosophy, Ruminant Physiology and Nutrition from the University of Georgia.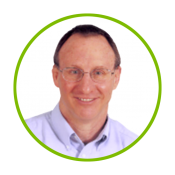 David J. Kirk
Ph.D., PAS, Director, Dairy Technical Services
Dave Kirk leads the U.S. Dairy Technical Services Team for Phibro Animal Health Corporation, where he and his team help support the company's Nutritional Specialty Products, including OmniGen, Animate®, AB20® and Cellerate Yeast Solutions® trace mineral glycinates. Kirk's expertise includes a focus on the feeding and management of transition dairy cattle, mineral nutrition and feed formulation and manufacturing. He has over 30 years of experience in the feed industry, working primarily with dairy producers and the feed manufacturers, nutritionists and veterinarians that serve them. Kirk received a Master of Science in Nutrition from Texas A & M University and a Ph.D. in Animal Science from Virginia Tech.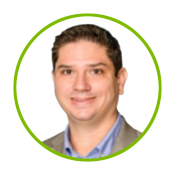 Paulo Rezende-Napier
Marketing Director AB20®, Provia Prime™ and OmniGen®
Paulo Rezende-Napier is a Marketing Director for Phibro Animal Health Corporation, where he is responsible for marketing the company's mycotoxin solutions, direct-fed microbials and immune function platforms around the world. Rezende-Napier leads efforts to bring safe and efficient solutions to solve livestock producers' nutritional challenges. In 2020, he played an instrumental role in the launch of Phibro Academy, the company's digital platform that curates educational content and webinars from world-leading animal health and nutrition experts. Rezende-Napier's prior professional experience includes several global marketing roles within the animal nutrition industry. He obtained a Master of International Business Administration, International Business degree from the Norwegian School of Economics and an executive MBA from the University College Dublin.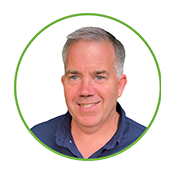 Scott Bascom
Ph.D., Executive Technical Services Manager
Scott Bascom provides technical support for customers and end users to ensure they have the tools and knowledge to optimize their use of Phibro dairy specialty products. He also plays an essential role in the research and development behind new products as Phibro continues to evolve its dairy portfolio. Bascom's experience includes providing technical service and support for about 40 consultants, leading the dairy ration formulation team and coordinating the development and formulation of products and services including trace mineral premixes, forage inoculants, calf products and direct-fed microbials. His professional experience ranges from herd management early on in his career, to nearly 30 years of providing nutritional consultation and technical support – as well as support for training and product development.