Solving your challenges starts with understanding them. Review our research and resources to see how the industry's leading professionals are working to solve the most significant threats to dairy health and productivity.
HBS
Reproduction
Mastitis
Heat Stress
Additional Resources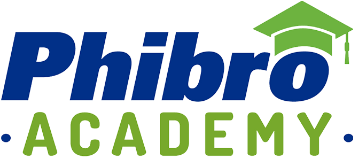 Continuing Education For Dairy Professionals
For more content from industry experts, sign up for Phibro Academy and access the latest insights on dairy health and more from around the world.
Impact of Heat Stress Throughout the Lactation Cycle
In this webinar, we will review the degree that milk yield is reduced with heat stress in lactation and the physiological reasons for those effects.
The High Fertility Cycle
Learn how High Fertility Cycle, coupled with dramatic increases in reproductive performance, has helped explain much of the variation in reproductive performance among herds.
The Impacts of Stress on Dairy Cattle Health & Performance
Dr. Robert Collier, Head of the Department of Animal and Veterinary Science at the University of Idaho, discusses the impacts of stress on dairy health and performance.
Dairy Cattle Products
OmniGen® nutritional specialty products can help supplement your management strategy with a proven 2.5:1 return on investment.3
3Actual results my vary.